Iron Repair & Maintenance
We're Here When You Need Us
Every iron product we sell is designed to last a lifetime. Of course, it's not unheard of for certain things to require minor maintenance as time goes by. When it comes to products that are outside and continuously exposed to weather, this is particularly true. At Adooring Designs, we offer top-quality iron repair and maintenance services, whether it's for your door, railing, or gate. Something looking a bit worn or damaged? Give us a call and we'll make it look like new again.
Why Choose Adooring Designs for Iron Repair & Maintenance?
Turn Key Products & Service
Highly Recommended since 2005
Your Satisfaction is Our Top Priority
Iron Door Maintenance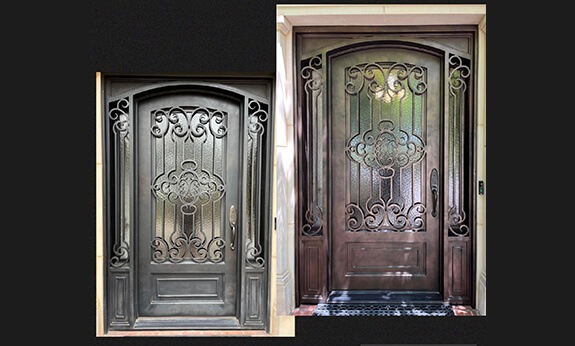 It is extremely important you take the proper steps each year to clean and maintain your iron projects. We offer step-by-step instructions at the time of installation that are easy, inexpensive, and help ensure that your iron door looks and operates its very best. We also have skilled professionals who are happy to help with seasonal cleaning and maintenance for all of your doors and windows.