About Adooring Designs
Turning Ideas into Beautiful Realities
Are you building, selling, or already living in your own home? Adooring Designs is prepared to add beauty, value, and class to your home through highly customized craftsmanship! Since 2005, we have been bringing residents handmade iron doors, windows, gates, balusters, and much more. At the same time, we guarantee fast and friendly services that make the process just as fulfilling as the end result. If you're ready to turn your home into a space designed to impress day after day, call us!
Free In-Home Estimates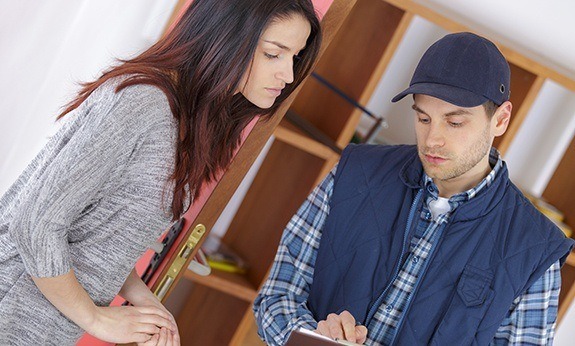 Communication is a crucial part of our process. The moment you contact us with a project or vision in mind, we don't give vague numbers over the phone. Instead, we send a professional directly to your home! This way, they can evaluate and measure the areas you intend to change, take note of your creative ideas, and provide professional direction if needed. From there, they can give you an accurate estimate. Our top priority is to make you feel comfortable and confident as soon as you partner with us.
Custom Manufactured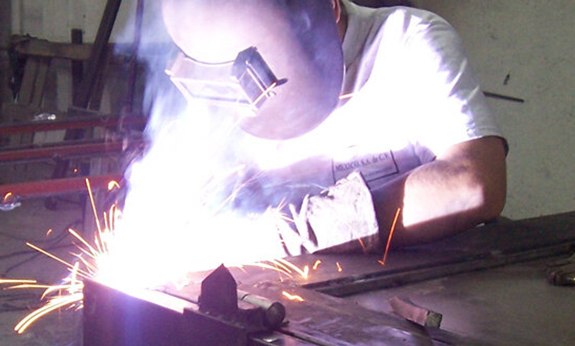 Every Iron door we sell is 100% custom-made from top-to-bottom. Don't expect these to come off of a shelf! Not only does this allow us to personalize a project to the fullest, but we can ensure all dimensions and the style are perfect, making installation smooth and easy. Our artisans have made thousands of doors, railings, and other ironworks over the years, providing clients exactly what they want and even exceeding their expectations. By the end of the project, we'll make sure everything in your house meets your vision 100%.
Limited Lifetime Warranty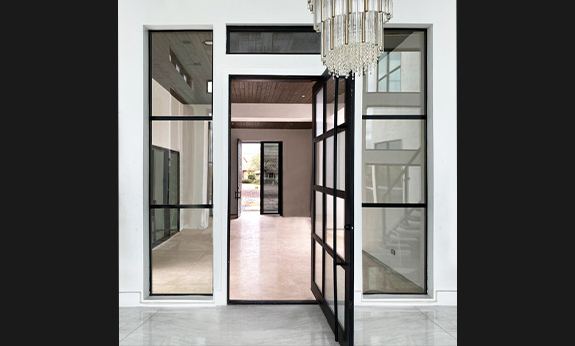 We use the highest-quality materials and most experienced craftsmen possible to create our custom doors. It's one of the reasons why we're confidently offering a limited lifetime warranty on every iron door we install, plus a 5-year warranty on the finish. We strive for customer satisfaction and provide a quality product with a top-notch warranty.
Excellence Since 2005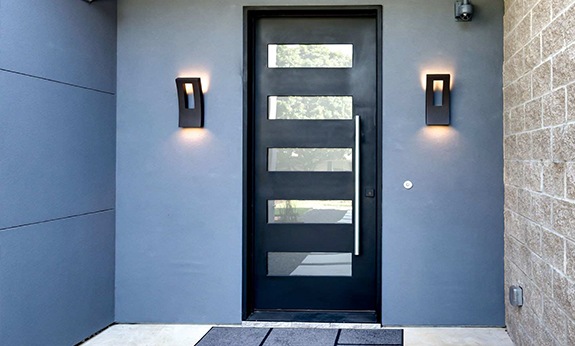 If there is one thing we love doing, it's helping homeowners and builders achieve their dream home. Adooring Designs has earned a reputation for exceptional work and customer service. Our team members care just as much about your project as you do, meaning the end result will exceed your expectation in just about every way possible. As a family-owned business, your satisfaction and peace of mind are extremely important to us.
Top-Rated & Recommended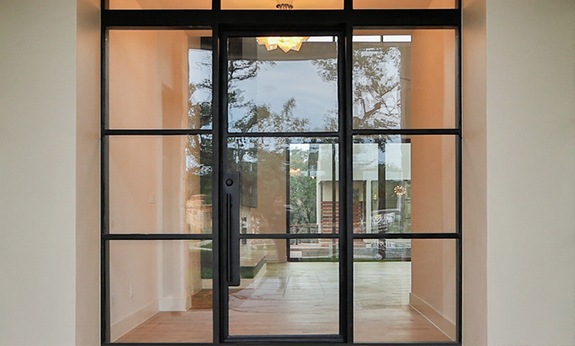 We've noticed over the years that when someone partners with Adooring Designs, they can't wait to tell others about it. Our online reviews are full of people who couldn't be more satisfied with how their project turned out. Furthermore, our customers are often surprised at how easy the experience was from start-to-finish. Feel free to check out the reviews yourself and learn why Adooring Designs has been praised since 2005!
Lead Time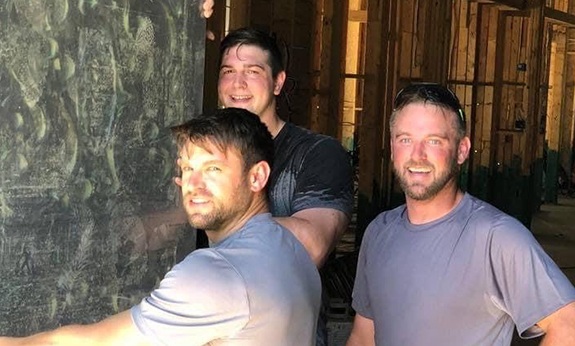 Upon ordering a customized iron door or other products from us, you can look forward to getting it installed quickly and efficiently. Our incredible team works hard to cut down on the fabrication process time and installation. We offer a turnkey project, with an in-house installation team, that gives us the most control and flexibility to get your project installed in a timely manner. After all, you time is valuable to us, and we want you to start enjoying it as soon as possible!
Who We Help
Homebuilders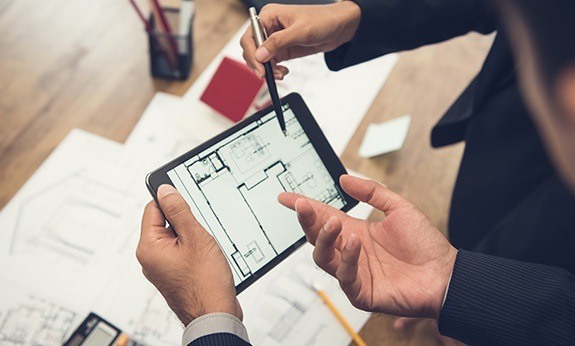 Building a new home for yourself? Working on a development? No matter the case, the team at Adooring Designs is excited to partner with you so that your vision becomes reality. We have years of experience working with home builders, architects, and designers, so we're able to coordinate projects easily and get them done by your deadline. The sooner we can ensure everything comes together right when you need it, the better.
Homeowners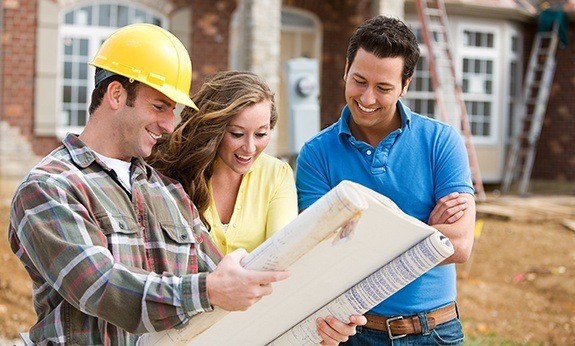 Since 2005, we have worked with homeowners and helped numerous individuals and families update their cherished homes. Our FREE in-house estimates and measurements allow us to fit doors, windows, and other specialty products perfectly to any desired dimension, so your order functions beautifully and blends with any décor.